Turn in Applications to:
For the most rapid processing of your Free & Reduced Meal Application please apply online at

MySchoolApps.com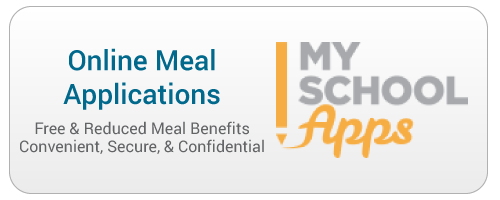 or
Return your completed
Free & Reduced paper application to
Any School Office
or
Our District Central Office
Colchester School District
PO Box 27
Colchester, VT 05446


One application per household please


Meal Applications
School Year 2021-2022
In School Year 2021-2022, ALL children will receive free breakfast and lunch regardless of your household income eligibility. It is still very important for families to submit the application for Free and Reduced Price School meals. Filling out and submitting a meal application may help your family qualify for other financial assistance such as P-EBT benefits, reduced or waived SAT fees, reduced college application fees, and qualification for Comcast Internet Essentials (low-cost, high-speed Internet access for students).
For the most rapid processing of your Free & Reduced Meal Application, please apply online.
Apply Online Today for Free and Reduced Meals!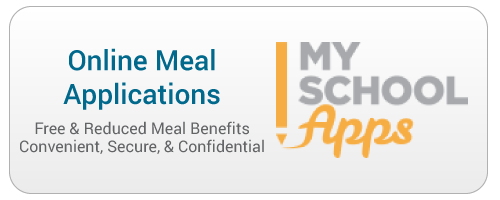 The Colchester School District encourages families to complete an application for Free and Reduced-Price School Meals. This is a federal program that allows us to provide breakfast and lunch to as many families as possible. In 2019, the district started accepting online applications. This simplified process is not only easier to navigate, but it also allows the district to provide a faster and more efficient response.
This is a confidential process. If you think you might be eligible for free or reduced meals, we urge you visit the online application website to find out. You only need to submit one application per household, even if your children attend more than one school in the district.
The online application is now available in 7 languages: English, Spanish (Español), Arabic (العربية), French (Français), Filipino (Tagalog), Vietnamese (tiếng Việt) and Chinese (Mandarin (官話). The paper application is available in English, Spanish, and Nepali.

Only complete one application per family. The information you give will be used to determine or prove your child's eligibility for free or reduced-priced meals. This information may also be used for other state or federally funded school benefits.
Factors considered in the application process are household size and total household income. HOUSEHOLD SIZE is considered all persons, related or unrelated: Including parents, children, grandparents who live in your home and share living expenses. The TOTAL HOUSEHOLD INCOME is the income each household member received last month before taxes - this includes wages, social security, pension, unemployment, welfare, child support, alimony, and any other cash income.

Foster children are categorically eligible for free meal benefits. An application is not needed yet there does need to be documentation of status by a state or local entity familiar with the child's status. Foster children may be included in the household application as part of the household size.
When you apply online, your application is processed faster and you will receive an immediate response regarding your family's eligibility to receive free school meals!
We strongly encourage families to apply online, however, if you choose to fill out a paper application you can submit it using the following options:
Return it to your school
Mail it to: Cathy Ward
Colchester School District
PO Box 27
Colchester, VT 05446
Fax it to (802) 863-4774
Email it to cathy.ward@colchestersd.org
If you have questions or need help completing the application, please call Cathy at (802) 264-5985.
AN IMPORTANT MESSAGE REGARDING FREE OR REDUCED PRICE MEALS
Students eligible for free or reduced-price meals must purchase a complete breakfast or lunch. For example, if your child wants milk to go with their bag lunch from home they must pay for the milk.
Why? Because although individual items are available for purchase, they are not covered by the free or reduced-price meals program. So, if your child purchases any of the following items the additional cost will be charged to their cafeteria account:
Snack drinks, including juice and milk
Extra slices of pizza, a second helping of food, or additional items not included in the complete school meal
Items from the a la carte line at Colchester Middle School and Colchester High School
The Free/Reduced Price Meal Application is available from the Free & Reduced-Price Meals button found in the right-side navigation.
3SQUARESVT (VERMONT'S FOOD STAMP PROGRAM):
3SquaresVT helps low-income individuals and families buy food. It can also help you stretch your food budget so that you can put three healthy meals on your table every day. If you qualify for 3SquaresVT, your children are eligible for free meals at school.
For more information call 1-800-479-6151 or visit the 3SquaresVT website.